Playgrounds
There are a number of playgrounds that are in development/have been recently developed in the Terwillegar Community League. For details of each development, please see the sections below.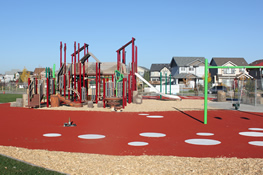 Donations
Donations for these projects are greatly appreciated. If you would like to make a donation in support of the development of Terwillegar Community Parks, please download and complete this form. All donations of $20 or more will receive a tax deductable receipt from the City of Edmonton in February. Thank you!
Contacts
South Terwillegar: Misty at southtplayground@gmail.com.
Magrath: Jennifer at magrathpark@hotmail.com.
New Terwillegar Towne School Playground: TSNAP Executive Team at TSNAP@live.com.
Mactaggart: mactaggartpark@gmail.com
Local Playgrounds
Splash Park
Tobagganing Hills
The ravine park along Towne Centre Blvd
Small slopes along the storm water pond south of Tomlinson Park
The park in South Terwillegar along South Terwillegar Dr.
Haddow Park on Haddow Dr. (west of Terwillegar Dr.)
Ramsay Park on Riverbend Rd. and 43 Ave.
You can also check out some of the city maintained toboggan hills. These include:
Emily Murphy Park on Emily Murphy Park Rd. and Groat Rd
Gallagher Park on 97 Ave. and 92 St.
Government House Park on Groat Rd. and River Valley Rd
Castledowns Park at 11520 - 153 Ave.
Rundle Park - ACT Hill at 2903-113 Ave.
Rundle Park - Walton's Mountain at 2903-113 Ave.