News Archive
Heat Related Illness

With the return of summer weather, Alberta Health Services EMS would like to remind everyone to stay safe in the heat and sun this season. While children and the elderly may be more susceptible to the effects of heat and sun, basic prevention measures should be taken by all to avoid a heat related illness during periods of hot and humid weather.
Heat exhaustion
Heat exhaustion can occur due to excessive fluid loss during periods of prolonged sweating in a hot and/or humid environment (indoors or outdoors);
Patients may suffer headaches, weakness, fatigue, nausea/vomiting, thirst, chills, and profuse sweating;
The patient is usually cold and damp to the touch and the skin may appear pale, or dusky gray.
Heat stroke
Heat stroke is a medical emergency which, without prompt treatment, could be fatal;
It occurs when the body can't cool itself naturally (e.g. perspiration). The body's temperature will continue to rise to dangerous levels;
Due to severe dehydration and the inability to sweat, the patient may appear flushed, and skin may be hot and dry to the touch.
First aid
First aid for all heat-related illness begins with removing or sheltering the patient from the hot environment;
Remove excess, or tight-fitting clothing, and allow them to rest in a cool environment;
If the patient is conscious and alert, provide suitable fluids such as: water, juice, or a sports drink;
If you are concerned, seek medical attention or call 9-1-1.
Prevention
Stay well-hydrated by drinking plenty of water;
Be aware that excessive alcohol consumption will promote dehydration;
Always wear a broad brimmed hat to keep the sun off your face and neck;
Apply a broad spectrum, waterproof sunscreen with a minimum SPF of 30+, especially for children. The sun's UV rays peak between 11am-3pm, even on cloudy days.
Free Food for a Neighbourhood BBQ
The Terwillegar Community League strives to promote a friendly community through a variety of programs. This summer TCL and the Magrath Save On Foods are once again partnering to offer free food for a neighbourhood barbeque. With a minimum of seven other participating households, your neighbourhood can sign up to have a great event with the food being provided by TCL. Be active in your community, get to know your neighbours, and have fun.
Click here for more information about how to participate.
Annual Summer Carnival

Join us for our 9th Annual Summer Carnival on August 10th from 11:00 am – 3:00 pm. at South Terwillegar Park!
This is one of our major fundraising events for the year. Your $5 cash admission (per child) provides access to:
Petting zoo
Bouncy castles
Face painting
Glitter Tattoos
Carnival Games
Soccer Events
All proceeds to go toward future projects (such as building ice rinks & playgrounds). Help support your community!
We are still looking for sponsors! If you are interested in sponsoring or volunteering for this event, please email treasurer@terwillegar.org for details.
Click here to view the event on Facebook.
Outdoor Movie Night: Pokeman Detective Pikachu
Join us for an outdoor movie on Saturday, July 13th for Pokeman Detective Pikachu!
Time: 9:45 PM - 12:45 AM.
Location: 7210 South Terwillegar Dr NW
Bring Your Own Seat and Bug Spray. Dress for the weather.
Click to view the Facebook Event
Canada Day 2019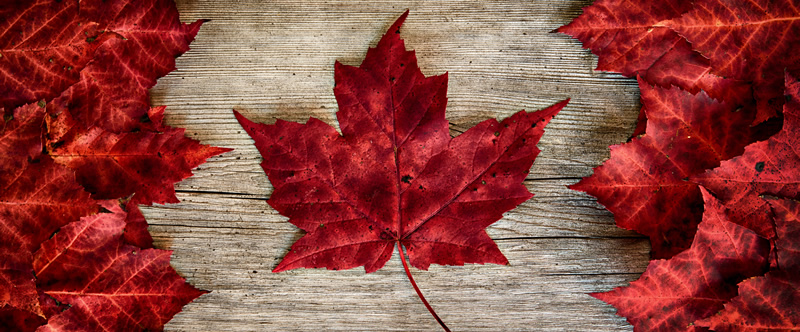 On July 1st, come out to Tomlinson Park from 11:00 am – 3:00 pm for some fun.
There will be games for kids, food trucks, watermelon and other activities in the park that day. The bike parade will happen near the end of the event.
We will also have Canada Day swag available and encourage people to dress up in red and white to showcase their Canada Day pride.
We look forward to seeing you there!
Recent Events
Nov 18, 2023: TCL's Winter Craft Sale 2023
Oct 31, 2023: Halloween Fireworks 2023
Sep 23, 2023: I'm Too Big for It Sale
Sep 16, 2023: Summer Movie Night
Aug 26, 2023: Summer Movie Night
Aug 12, 2023: TCL Summer Carnival
Jul 15, 2023: Summer Movie Night
Jul 1, 2023: Canada Day Event
Jun 10, 2023: Community Wide Garage Sale 2023
May 28, 2023: TRAC Community Run/Walk
May 17, 2023: Farmer's Market
Apr 15, 2023: I'm Too Big for It Sale
Feb 20, 2023: Family Day 2023
Feb 11, 2023: Snow Valley Ski Night
Jan 9, 2023: TCL AGM 2023
Dec 17, 2022: Snow Valley Ski Night
Dec 17, 2022: TCL Holiday Spectacular 2022