News Archive
TCL 8th Annual Summer Carnival
Our annual fundraiser for the development of South Terwillegar Park! This event will feature a petting zoo, soccer events, prizes, balloon twisters, face painting, music, food, bouncers, games and glitter tattoos.
Date: Aug 25 2018
Time: 11 am - 3 pm
Location: South Terwillegar Park
Twilight Outdoor Movies 2018
Enjoy an outdoor movie in South Terwillegar Spray Park!
Movies will be held on:
Saturday, June 23
Saturday, July 7 (Jumanji: Welcome to the Jungle)
Saturday, July 28 (Pitch Perfect 3)
Saturday, August 18 (Avengers: Infinity War)
Check back for information about each movie. Films begin at sunset. BYO seating and bug repellent, and please dress (warmly) for the weather.
Host a BBQ! We Will Buy the Food!
The Terwillegar Community League strives to promote a friendly community through a variety of programs. With summer slowly creeping up on us, the TCL and the Magrath Save On Foods are partnering once again to get you the free food you need for a great neighbourhood barbeque.
TCL members can click here to sign up to host a neighbourhood barbeque. The online signup requires that you have your date picked out, the address of where the barbeque will be hosted, and your contact and membership information. There are a limited number of free BBQ packages, and this year we will be awarding them on a first come – first serve basis.
Organizers who are selected to host the free barbeques will need to complete the registration form, including signing up at least seven other households to take part in the event. Remember that if you are using a public space, you will need a permit from the City.
Then, all you have to do is pick up your food at the Magrath Save On Foods and you're ready to go! Be active in your community, get to know your neighbours, and have fun
Canada Day 2018
Bring your families, neighbours and friends and join us for our Canada Day celebration this July 1st. This is the Terwillegar Community League's flagship event and it will be an action-packed day of family-friendly fun!
Activities will run from 11:00 a.m. – 3:00 p.m. at Tomlinson Common Park. Festivities will include: games for the kids, bouncy castles, face painting and food trucks. The grand finale will be the Canada Day Parade, with prizes for entrants in the following categories:
Best National Pride
Silliest Ensemble
Most Creative Canuck
The parade will start at 2:30 p.m. and will wrap up with the awarding of the prizes. Plenty of sponsors are supporting this event and there will be fun for everyone, so let's paint the park red and white! Bring out your best Canada gear and decorate your bikes, strollers, or shoes and be a part of TCL's great annual Canada Day tradition. Keep checking the TCL Facebook page and this website for more details.
See you on July 1st at Tomlinson Park!
May the 4th Be With You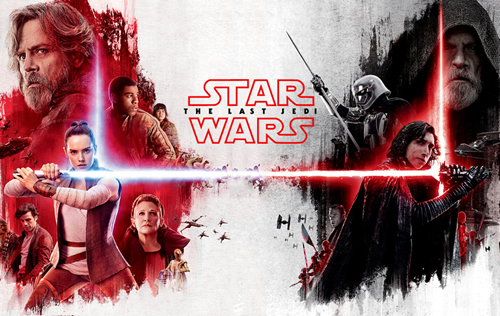 Our first outdoor movie event for 2018 is this Friday.
VENUE CHANGE: As we are a bit earlier than normal, this event is being held in LOT D at the Terwillegar Recreation Centre. Make sure you bring your lawn chairs!
Activities start around 8pm with the Saber Guild – Echo Base Temple putting on a demonstration. Come in costume and get some tips from Edmonton's Jedi and Sith. https://www.facebook.com/SaberGuildEchoBase/
TCL will also be providing Kettle Corn at the event.
The Last Jedi will start just after 9 pm.
Recent Events
Nov 18, 2023: TCL's Winter Craft Sale 2023
Oct 31, 2023: Halloween Fireworks 2023
Sep 23, 2023: I'm Too Big for It Sale
Sep 16, 2023: Summer Movie Night
Aug 26, 2023: Summer Movie Night
Aug 12, 2023: TCL Summer Carnival
Jul 15, 2023: Summer Movie Night
Jul 1, 2023: Canada Day Event
Jun 10, 2023: Community Wide Garage Sale 2023
May 28, 2023: TRAC Community Run/Walk
May 17, 2023: Farmer's Market
Apr 15, 2023: I'm Too Big for It Sale
Feb 20, 2023: Family Day 2023
Feb 11, 2023: Snow Valley Ski Night
Jan 9, 2023: TCL AGM 2023
Dec 17, 2022: Snow Valley Ski Night
Dec 17, 2022: TCL Holiday Spectacular 2022