News Archive
I'm Too Big For It Sale - Fall 2017

The TCL Semi-Annual I'm Too Big For It Sale is coming up!
When: Saturday September 30th 10am - 1pm
Where: Terwillegar Community Church - 1751 Towne Centre Blvd.
Tables are still available. To get a table, please download, complete and submit a vendor application.
For more information on the sale, please contact Monte @ president@terwillegar.org.
Host a Neighbourhood BBQ for Free!
The Terwillegar Community League strives to promote a friendly community through a variety of programs. With summer slowly creeping up on us, the TCL and the Magrath Save On Foods are partnering once again to get you the free food you need for a great neighbourhood barbeque.
TCL members can sign up to host a neighbourhood barbeque. The signup requires that you have your date picked out, the address of where the barbeque will be hosted, your contact and membership information. There is a limited number of free BBQ packages, and this year we will be awarding them on a first come – first serve basis.
Organizers who are selected to host the free barbeques will need to complete the registration form, including signing up at least seven other households to take part in the event. Remember that if you are using a public space, you will need a permit from the City.
Then, all you have to do is pick up your food package at the Magrath Save On Foods and you're ready to go! Be active in your community, get to know your neighbours, and have fun.
Visit our Neighbourhood BBQ page for all the details and information on how you can participate.
Clean Your Car for Your Community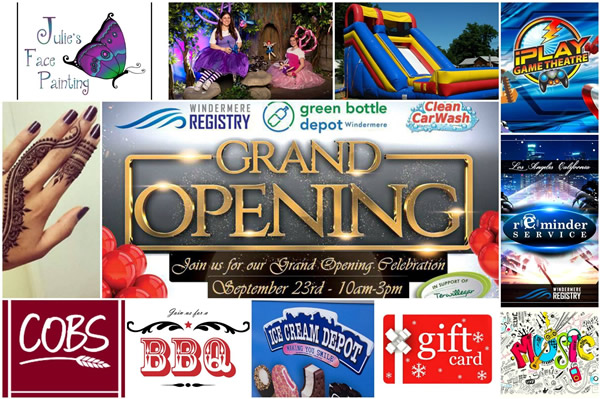 Please join us on Saturday, September 23rd for Clean Car Wash Windermere's Grand Opening Celebration in support of the Terwillegar Community League!
Time: 10:00am - 3:00pm
Location: 3515 Allan Drive SW
The event is FREE to attend, and there will be food and games for all ages. On site, there will be a bottle drive of epic proportions, and car washes to get that summer grime off your car. Most importantly, ALL PROCEEDS will be donated to the Terwillegar Community League!
For more information, check out the Facebook event page, or feel free to message anyone on the Terwillegar Community League board.
The Terwillegar Community League works hard to provide the community with fun events and new facilities for everyone to enjoy. To continue doing this, we gather support and raise funds through donations and fundraisers. Please come out to support your community!
Hope to see you all there!
Famoso Fundraiser - July 13 & Aug 17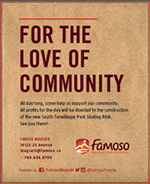 On Thursday, July 13 & Thursday, August 17 Famoso will once again be supporting our wonderful community.
This time around we will be raising funds for the South Terwillegar Skating Rink Project. Famoso will be donating ALL profits earned on each of these days. See you there!
Summer Carnival - Aug 12th!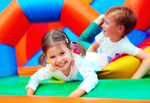 Join us at South Terwillegar Park from 11 am - 3 pm on Saturday, August 12th for our 7th Annual Summer Carnival! This is our largest fundraiser, and packed with fun things to do! Admission is $10 per child, or $20 for a family, and this includes a meal for the kids (hotdog, drink and chips).
All proceeds will go to the development of the South Terwillegar Park site, which includes an outdoor rink, parking lot, soccer fields and many more great amenities.
Festivities include glitter tattoos, crafts, bouncers, petting zoo, face painting, balloon twisters, games, prizes, food. Fun for all ages!
Recent Events
Sep 23, 2023: I'm Too Big for It Sale
Sep 16, 2023: Summer Movie Night
Aug 26, 2023: Summer Movie Night
Aug 12, 2023: TCL Summer Carnival
Jul 15, 2023: Summer Movie Night
Jul 1, 2023: Canada Day Event
Jun 10, 2023: Community Wide Garage Sale 2023
May 28, 2023: TRAC Community Run/Walk
May 17, 2023: Farmer's Market
Apr 15, 2023: I'm Too Big for It Sale
Feb 20, 2023: Family Day 2023
Feb 11, 2023: Snow Valley Ski Night
Jan 9, 2023: TCL AGM 2023
Dec 17, 2022: Snow Valley Ski Night
Dec 17, 2022: TCL Holiday Spectacular 2022
Dec 3, 2022: TCL's Holiday Craft Sale 
Nov 27, 2022: WEM Waterpark Event