News Archive
Canada Day 2017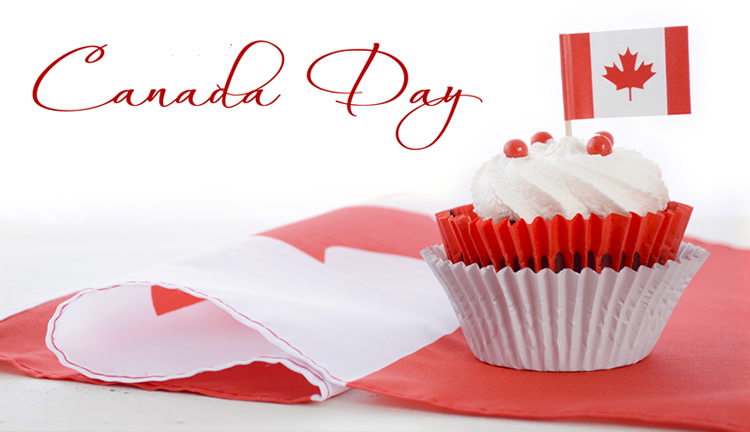 Celebrate Canada's 150th Birthday with TCL! Our celebration will be held from 11 am - 3 pm on July 1st.
Festivities will include games for the kids, bouncy castles, face painting, Food Trucks and fun for everyone. The event will wrap up with the Grand Canada Day parade ... it will be a competition for the ages as participants vie for the grand prize for the best national pride entry, the silliest ensemble, and most creative Canuck. Bring out your best Canada gear and drop by our swag table to decorate your bikes, strollers, or shoes and be a part of this great annual TCL Canada Day tradition.
The parade will start at 2:30 pm and the event will wrap up with the awarding of the prizes With all of these fantastic activities and prizes in place, all we need is you to make this another great event in our community.
Keep checking the TCL Facebook page for more details. See you on July 1st at Tomlinson Park.
Board Games Night 2017 - June 22
Together with Waves Coffee and Table Top Cafe, Terwillegar Community League is excited to introduce our first board games night of summer 2017!
If you're tired of fighting with your friends over Monopoly, or just can't stand anymore Go Fish, come and learn some new games! Table Top Cafe staff will be on site to show you the ropes of even the most challenging games.
Tickets will include coffee and refreshments provided by Waves Coffee.
TCL Semi-Annual I'm Too Big For It Sale
The Terwillegar Community League is holding our Semi-Annual I'm Too Big For It Sale at the Terwillegar Community Church on Saturday, May 27th from 10 am - 1 pm.
Tables are still available. To get a table, please complete and submit our vendor application..
For more information on the sale, please email Monte.
Family Day 2017
Join us at the Terwillegar Towne community gardens (behind the Terwillegar Community Church) for the TCL Family Day celebration at 3 pm on February 20th!
There will be fun sleigh rides, fire barrels & marshmallows roasting, hot chocolate & treats, games and music & a snowman contest with great prizes for the winners.
Later on, we will be moving the fun indoors for some pizza & the movie, Moana.
Snow much fun!!!
We can't wait to see you there!
Radon Information Session

Want to test your house for radon, the 2nd leading cause of lung cancer, for free?
The Lung Association, Alberta and NWT in partnership with the Canadian Association of Radon Scientists and Technologists, Terwillegar Towne Home Owners Association, Oak Hills Community League, and the Terwillegar Community League are hosting a Radon Information Session at 2:00 p.m. on Saturday, February 18th at the Terwillegar Community Church (1751 Towne Centre Boulevard).
In addition to a short presentation starting at 3:00 p.m., representatives will be onsite giving away FREE radon test kits (retail value of $40-$70) and information on radon. The session will end at 5:00 p.m. and you must be present to receive your free kit.
What is radon? Radon is a radioactive, invisible, odorless gas that can seep into your home through cracks in floors, walls and foundations. You can't see radon. You can't smell it or taste it. In enclosed spaces, such as your home, it can accumulate to dangerous levels.
Exposure to high levels of radon in indoor air results in increased risk of developing lung cancer. DID YOU KNOW - Radon is the second leading cause of lung cancer after smoking, and Health Canada estimates that about 16% of lung cancer deaths are related to being exposed to radon in the home. It is estimated that there are more than 3,000 lung cancer deaths in Canada related to radon each year.
The only way to ensure your home does not have dangerous levels of radon is to test for it. Please come find out more information about radon, its impact on your health, how easy it is to test for it in your home and the solutions if it is found. For more information, or if you are unable to attend and need to purchase a test kit, call 780-488-6995 ext 2257 or email mweber@ab.lung.ca

Recent Events
Sep 23, 2023: I'm Too Big for It Sale
Sep 16, 2023: Summer Movie Night
Aug 26, 2023: Summer Movie Night
Aug 12, 2023: TCL Summer Carnival
Jul 15, 2023: Summer Movie Night
Jul 1, 2023: Canada Day Event
Jun 10, 2023: Community Wide Garage Sale 2023
May 28, 2023: TRAC Community Run/Walk
May 17, 2023: Farmer's Market
Apr 15, 2023: I'm Too Big for It Sale
Feb 20, 2023: Family Day 2023
Feb 11, 2023: Snow Valley Ski Night
Jan 9, 2023: TCL AGM 2023
Dec 17, 2022: Snow Valley Ski Night
Dec 17, 2022: TCL Holiday Spectacular 2022
Dec 3, 2022: TCL's Holiday Craft Sale 
Nov 27, 2022: WEM Waterpark Event