News Archive
TCL Holiday Spectacular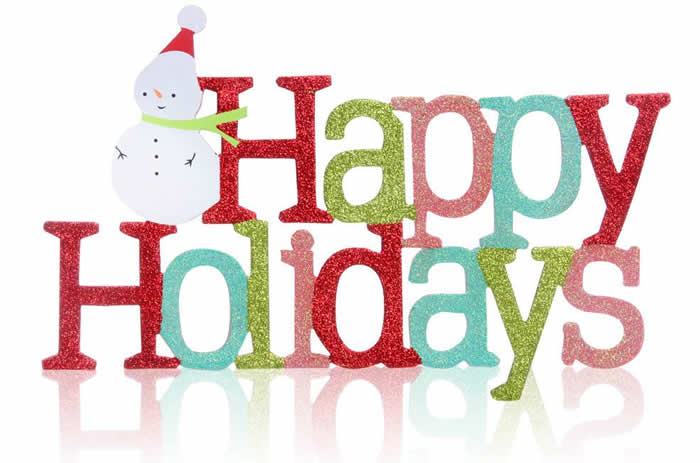 Come join us for the Terwillegar Community League's third annual Holiday Spectacular!
The event will be held on Saturday, December 15th from 1 - 4 pm at the Terwillegar Community Church. There will be treats, activities and fun for everyone, and Santa will be bringing gifts (sorted by age group)!
Holiday Sale 2018

Join us from 10 AM – 3 PM at the Terwillegar Community Church (1751 Towne Centre Blvd) for the annual TCL Holiday Sale.
As we approach the holiday season, we want to bring together the community by putting all our crafters, makers, and local businesses under one roof. So whether you're looking for a last minute gift or you're on the lookout for some fun knick-knacks and decorations, join us at our 2018 Holiday Sale and support your neighbours and their talents!

There will be a small admission fee charged at the doors:
$1 for Members of the Terwillegar Community League (MUST SHOW VALID TCL MEMBERSHIP CARD)
$2 for Non-members

These fees help raise funds that will be put back into the community so we are able to put on events like these, as well as build awesome facilities for the community to share.
If you have crafts/handmade items you would like to sell and you're interested in becoming a vendor, applications be open on Sunday, October 14: https://goo.gl/forms/U8Dd8OiBPIrfJN4y1

Similar to last year, to make sure we're boosting our local businesses, only ONE table per direct marketing business will be permitted. Registration for these tables are on a first come, first served basis. Thank you for your understanding!

NOTE: Terwillegar Community League will have the final say in the selection of appliants for the sale, any applications deemed inappropriate will be notified and removed from the vendor list.
Hope to see you all at the sale!
Halloween Fireworks 2018

Join us in Tomlinson Park at 8 pm on October 31st for the TCL Annual Halloween Fireworks Display!
We can't wait to see all your costumes!
I'm Too Big For It Sale - Sept 2018
The TCL Semi-Annual I'm Too Big For It Sale is back!
When: Saturday, September 22, 2018 from 10 am - 1 pm
Where: Terwillegar Community Church – 1751 Towne Centre Blvd.
Tables are still available. To get a table please complete and submit a vendor application. View the application for more details and contact information.
Famoso Fundraiser - Aug 16 & Sept 13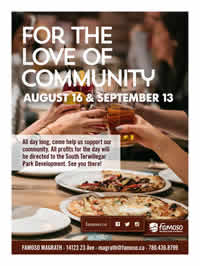 On Thursday, August 16th & Thursday, September 13th Famoso will once again be supporting our wonderful community.
All day long, come help us support our community. All profits for the day will be directed to the South Terwillegar Park Development. See you there!
Recent Events
Mar 14 2020: I'm Too Big For It Sale
Feb 17 2020: Family Day 2020
Dec 31 2019: New Year's Eve Celebration
Dec 14 2019: TCL Holiday Spectacular 2019
Dec 7 2019: Great Canadian Winter Family Fun Festival
Dec 5 2019: Terwillegar Community League AGM
Nov 23 2019: TCL Holiday Sale 2019
Sep 21 2019: I'm Too Big for It Sale - Sept 2019
Sep 8 2019: Big Bin Event
Sep 7 2019: Outdoor Movie Night
Sep 7 2019: Big Bin Event
Aug 17 2019: Outdoor Movie: Avengers Endgame
Aug 10 2019: Annual Summer Carnival
Aug 10 2019: Fire Stations Open Houses