News Archive
50/50 Fundraiser Winner
Congratulations to Erin and Landon Vegter who won $2,000 in our Fall 50/50 draw!
TCL 50/50 Cash Raffle Fundraiser!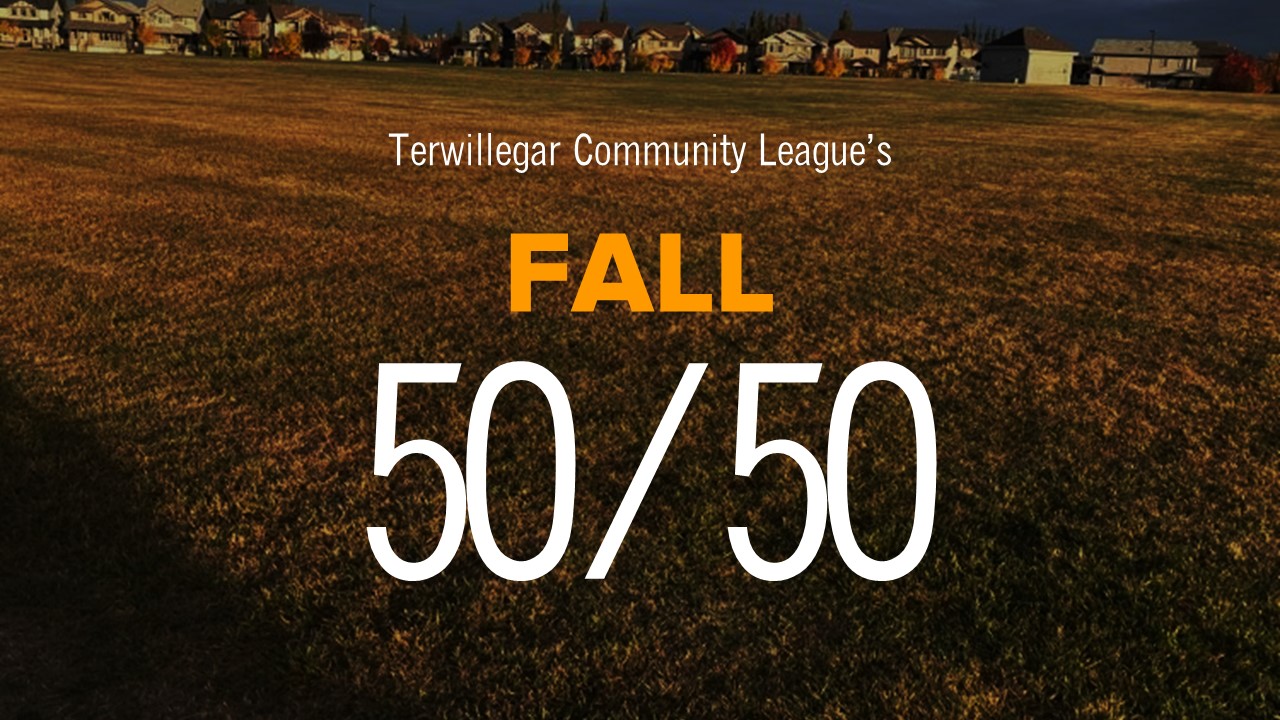 Like many others in our community, TCL has been impacted by COVID 19 and we have had to cancel most of our annual fundraisers such as the Summer Carnival and the Too Big for It Sales. Given this new reality and the need to uphold social distancing requirements, TCL is hosting a 50/50 draw to raise money for future projects in our community.
Ticket Sales End: November 11, 2020
Draw Date: November 16, 2020
Draw Location: Terwillegar Community Church, Edmonton
U of A Delivery Service for Seniors & Immune Compromised
To whom it may concern:
We are medical students from the University of Alberta who have recently launched an initiative to assist seniors and vulnerable populations in the Edmonton community with groceries. Our services include grocery-runs, pick-ups for online orders and delivery. This is a volunteer initiative to bridge the gap of accessibility, while promoting health and safety of our community so we are not charging any service or delivery fee. The drivers will be medical school volunteers who have had police and background checks done by the University of Alberta.
Community members may opt for two options through an online google form or phone:
They place an online order at a grocery store, we retrieve the order and deliver to their home.
They give us a list of groceries that we shop for, send them the total cost, and then deliver to their home.
This delivery model involves a no-contact method for community members i.e. we would either take e-transfers prior to delivering or cash in envelopes left outside the door, and deliver at the door without contact.
If you need this service, or know any members of the community who could benefit from it, here is the online order form: https://forms.gle/F5u4v1WNYh3vwoRv8
Alternatively, you can call this number 780-952-7101 to place an order with us. If you have any questions, please e-mail us at baghalffullyeg@gmail.com.
I'm Too Big For It Sale: CANCELLED
Due to recent statements issued by Alberta's Chief Medical Officer of Health, Dr. Deena Hinshaw, regarding large public gatherings, we have decided to cancel the Too Big for It Sale scheduled for March 14th. Since past attendance has been well over the 250 attendee threshold set by Alberta Health Services (AHS), we have decided that it is in the best interests of the community to follow AHS' advisement and cancel the event.
As the venue where we host the sale is fully booked for the spring, we will not be hosting a spring sale this year. Please check back in the fall for information about our fall sale.
We apologize for any inconvenience.
Family Day 2020

Join us on February 17, 2020 from 3 - 7:30 pm for some indoor and outdoor Family Day activities!
Outdoor Activities will start at 3 pm in the park behind the Terwillegar Community Church, and will include marshmallow roasting, hot chocolate, games and entertainment.
Please note: Outdoor activities will be limited or cancelled if the temperature is below -15°.
Inside the Terwillegar Community Church you can enjoy some food, drinks and snacks with your neighbours, courtesy of the TCL. Kids and the young at heart can enjoy a movie (starting at 5pm), while the adults can eat, meet, mingle and relax.
Recent Events
Nov 27 2022: WEM Waterpark Event
Sep 24 2022: I'm Too Big for It Sale
Sep 8 2022: Casino Fundraiser
Sep 8 2022: Starlight Casino Fundraiser 
Aug 20 2022: Summer Movie Night
Aug 13 2022: Summer Carnival
Jul 23 2022: Summer Movie Night
Jul 1 2022: Canada Day
Jun 25 2022: Summer Movie Night
Jun 11 2022: Community Garage Sale 2022
Jun 11 2022: Community-Wide Garage Sale!
May 7 2022: Community Clean Up Challenge
Jan 24 2022: TCL Annual General Meeting 
Dec 18 2021: Snow Valley Ski Night